Our products
FM type of machines:

They are abrading equipment with robust built, which are applicable at trimming and polishing of parts with all sorts of shape as well as at rounding or eliminating of casting-on.

Dimension ranges: 500 mm - 2000 mm diameter.

In this machine group, the machines we produce are: type FM-1, FM-3, FM-10, and type FM-20.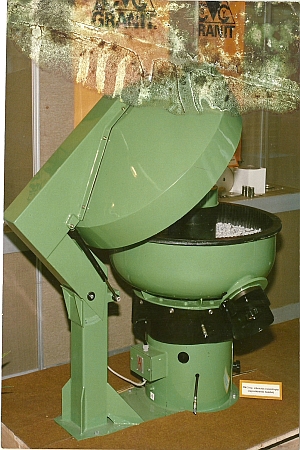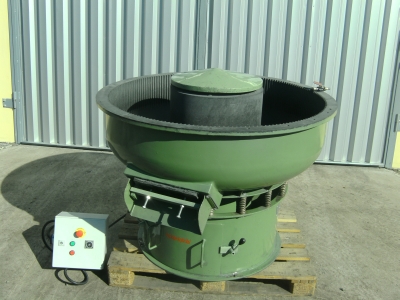 FM-S type of machines:

In dimensions, it equals with the FM type of machines, however, thank to the spiral design of its abrading tank it is suitable for separating the abrading body and the work piece.

Such machine we produce are the FM-2S and FM-8S types of machine.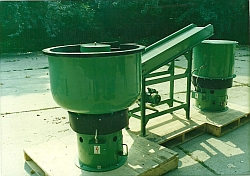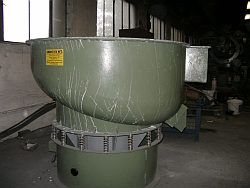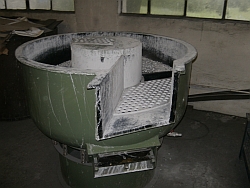 VS type of machines:

U-cross sectioned abrading equipment serving to trim large –sized parts. In its current design, it is suitable for the aging and abrading of natural stones as well.

In that case, the abrasion-proof plastic coating is replaced with an also abrasion-proof metal sheet.

Dimension range available: from 1000 mm up to 3000 mm.

Types: VS-1000 and VS-2000.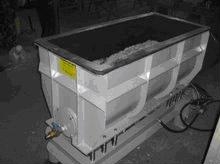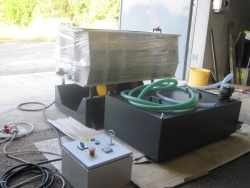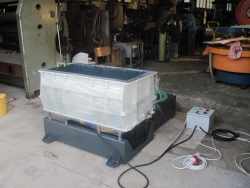 Centrifugal Abraders:

Our turning button centrifuges are suitable for high capacity working performance and are to used mainly for polishing and trimming of smaller-sized mass parts.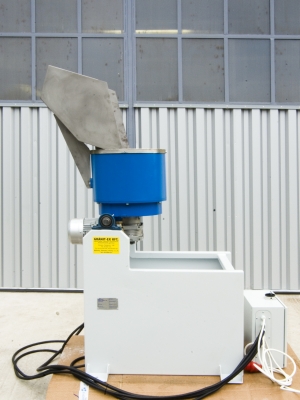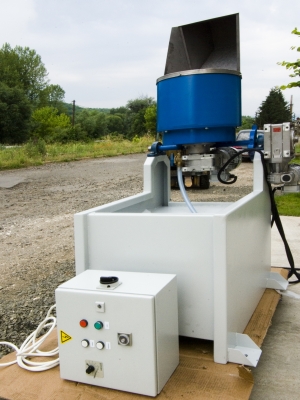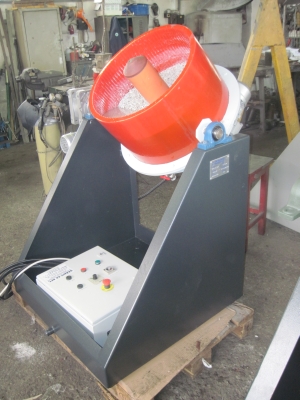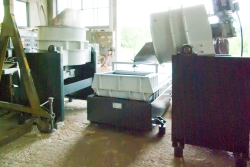 We also undertake to provide the necessary abrading bodies and additives with our machines and we also give assistance in selecting the optimal shape and size of the abrading body in the knowledge of the work piece to be abraded.

On top of all that, we are ready to produce clamshells, civil engineering bridging and individual metal structures as well.